Any employment of 8 hours or more in a week is insurable.
Sickness benefit is payable to an insured person who is paying contributions and absent from work because of a medically certified illness other than that cause by employment injury.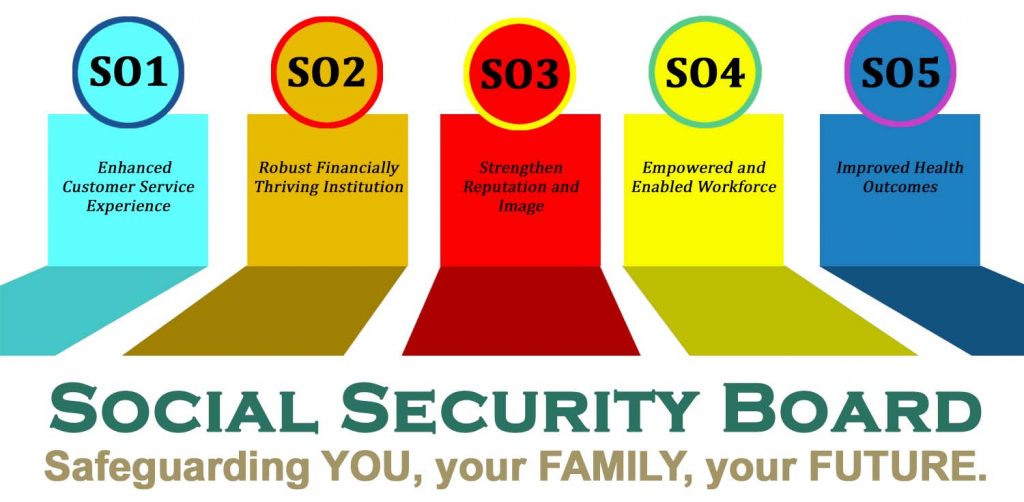 Vision Statement
OUR VISION IS IN:
A Social Security system with inclusive, fair and dependable coverage for our beneficiaries.

Mission Statement
WE EXIST TO:
Deliver a customer-centered and financially sustainable Social Security program that provides lifetime coverage to our beneficiaries.
PAY YOUR CONTRIBUTIONS ONLINE